how about chocolates and coffee in san francisco? i think i should be ready for another trip by the fall... i gotta follow my motto: ' coffee. anytime, anywhere. ' so just say when~ :)
san francisco was a great eating town! i knew it when i got my room service at the
fairmont
and they had rice with the angus new york strip (instead of mash or potatoes). that's quality stuff! aside from the hotel dining, we went to a cheesesteak sandwich place in san francisco center mall for a quick snack and ate twice at the sinfully good
scoma's
at fisherman's. it was that good! on the first night i had lobster thermidor. my dad has always raved about this dish, but no one serves it in hawaii. so the thermidor was an exceptionally great choice with the clam chowder. on the second evening, i had a half-dozen oysters followed by a cup of lobster bisque. the main entree was shellfish saute sec followed by some dark-chocolate gellato. bon appetite!
a hearty dinner, bags packed, a late night sleep and an early drive to sacremento. a short flight now and back to honolulu. i left king-neko back at san francisco too~ he was too full to jump on the plane with me. i wish i could spend my birthday with him, but he never follows me home after trips... oh well...
on our third day after the conference, i jumped on a little tour boat at fisherman's wharf and took a tour of the bay. i had really wanted to visit alcatraz but that tour is serviced by only one boat company (the blue and gold boats) which was sold out until next week. so i missed my alcatraz tour again in 3 seperate visits to san francisco (bummers). the rockity little boat was a rodeo of a ride splashing it's way along the coastline making a loop back under the golden gate bridge. on the way back we cruised around alcatraz island slipping into the shelter dock and off to another sinful evening of scoma's (yum). a beautiful breezy, sunny day on the water. it's almost time to go :(
still no response. no mails. no chat. no call. i sent out 6 emails in 4 days. this is not good... how can i leave my heart in san francisco if it keeps on worrying about you? :(
after another productive day of conferences, we drove out to lombard st: a famous crooked, narrow little street on a hill. next we made our way to fisherman's wharf for an early dinner and a nice walk. the sky was clear but the chilly winds were quite gusty. at pier 39 we stopped by a few shops for souveniers, caught a distant glimpse of alcatraz and visited the mery-go-round and the sea lions. after we drove back to the hotel, i took another brisk walk to union square and caught the trolley car back up the hill~ what the heck...
hmmm......

Thursday, May 26, 2005
your cellphone email address is not working today. is the mail-server down? did you change your email address? cause you're mad at me (again)? are you trying to forget me (again)? or am i just going crazy (again)? please write me, love :(
it's been a busy day~ after 7 hours of conference meetings (on 4 hours of sleep the night before), we walked down to union square for some light shopping. the weather was nice and chilly with blue skies hiding behind passing clouds and smog. following powell street (for fcuk), we strolled by union square (that big red heart pic) and continued down to the cable car station and the san francisco center (for kenneth cole, bath and bodyworks). we decided to hike up the hill back to the hotel for exercise (a big mistake). at the hotel we went down to the laurel court restuarant for a light dinner of bass with lobster broth and 2 red wines (yum. i love company business). a hot bath in the tub soon, and i gotta call it a night... where does the day go?
after a rough flight to sacremento and a 2 hour drive (we upgraded to the chrysler 300) we finally made it to the fairmont hotel by midnight. king-neko is back! he's pretty tired with a stuffy head, but some late-night room service should clear that up! the adventure begins... (at 6am tomorrow unfortunately for the early registration) . to be continued...
i'm off to san francisco tomorrow! and i'm taking lulu with me. i think we make a good team. we'll be staying at the fairmont on nob hill for a credit union conference. we should have some wandering-time for the wharf, alcatraz, union square, cable cars, and maybe sf moma. see you over there! :)
i'm getting dumber every year. i can feel it everyday. there was a time when i thought i was brighter: i think i was in college then. where the answers lie in books and lectures, and i took really good notes. but as i get older, more answers turn into questions, and everything turns grey. i'm taking bigger risks and i'm learning to live with uncertainties... wiser? i'm not sure. humble? a bit more... clever? is overrated.
listen, read, ask questions, and learn.
i just awoke from my two apple pie coma-nap i feel dizzy, weak and feverish. my head is spinning, but i'm lucky to be alive... settling for a quick mcdonald's dinner tonight, i headed for the drive-through. i order 2 mcchicken sandwiches and 1 apple pie, but got sold on 2 apple pies for the small price of $1~ what a big mistake. the 2 sandwiches went down well, the second apple pie took me over the edge! i fell into a coma-like nap watching animal planet (most extreme countdown). i woke up sweaty on the leather couch and made my way to the bedroom for another 3 hour nap. my stomach churns and rumbles. a sweaty restless sleep. i finally openned my eyes again around 11:15pm with a post stuck in my head: i had survived the two apple pie coma-nap. readers be warned... :)
i got that mariah carey ' we belong together ' song stuck in my head all day today. i guess, that's because i've been playing it over and over and over and over again at my desk. it's kinda catchy... i just can't get enough of it... repeat...
what songs are stuck in your head?
we finally made it to the
contemporary museum
for the yoshimoto nara 'nothing ever happens' exhibit. lucky thing, cause next sunday is the last day (and i will be flying out on wednesday). the contemporary museum is a small, beautiful museum with only 2 main galleries, a great cafe, and lush gardens overlooking a grand view of diamondhead crater. i can't believe that this is my first visit. i kinda fell in love with the place. gotta drop by again with some romantic company ;)
"Yoshimoto Nara, like quite a few contemporary artists, roots his work in anime, but unlike those artists, he's one of the best proponents of the genre creating art that arguably, at times, transcends the idiom. His colors are subtle, he goes beyond the typical facial expressions so common in anime-based art, and shows competence in a variety of mediums, producing wall sculptures, oversized floor sculptures, drawings, paintings, and large platter-shaped forms to which canvas has been applied in sheets, then primed, then painted." (from artbusioness.com)
we had a light snack at the cafe, and walked the gardens before visiting the main gallery. the ' nothing ever happens ' exhibit had a great collection of fun sculptures, paintings, sketches, and drawings by the artist. his art had such great faces (cute, pop, anime with depth and character). too bad i couldn't take pics inside the gallery (here's the same exhibit in
sjma
) a quick stop at the gift shop and off to coffeetalk. until the next visit...
for more pics click here:
contemporary museum
well i made it back to coffeetalk today and it's been a good weekend!
on saturday i went to work (until 3:30pm), went to muay thai class (oh my soreness), visit the parents, went to a free jazz concert at the
honolulu academy of arts
(featuring: lee peetz and clyde pound), stopped by jimbo for udon, and late-night chat with CY. on sunday i went to the gym with KO (chest/arm day), visited
the contemporary museum
with KN (for the nara yoshimoto exhibit and the cafe), and now i'm blogging at coffeetalk. a fun, productive, healthy, cultured weekend. darn i must be getting old: i went to live jazz and an art exhibit instead of watching star wars... oh well, it was still a good weekend. we should have them more often...
i just had my first thai kick boxing class here in 5 years and kick boxing is kicking my butt. i started to sweat and get cramps during the stretch and warm-up session. i couldn't jump rope for 5 minutes. it was a sad day for the neko. the class was held at the waikiki community center's 'team island thunder muay thai kick-boxing center' lead by andr'e washington (6' 210 lbs of mean lean ass-kicking muscle).
i first dropped by there 5 years ago for a visit (even andr'e remembers!). i was 145 lbs then and 5 years younger. i gained over 20 lbs since that time and i'm hitting 30 in june. i stuck with the pad workout instead of the sparring workout on the first day (whew!). on the plus side: my form was still there. the mind was willing, but the body was weak (my stamina was zero). that macho-chick can do 20 consecutive kicks harder than me! i had to stop for many breathers and my left arm was jello (my shoulder screams for mercy). i pulled a groin, a left-shoulder and a left-calf muscle during the workout but kept on going. it's definitely a bengay night, tonight!
i can't wait to do this again on saturday! to be continued...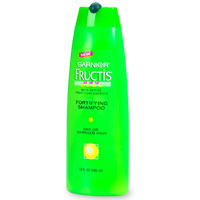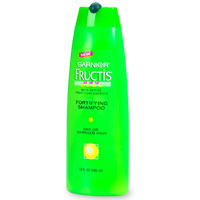 i still have your shampoo, babe. i picked up a new bottle at the store. i just love that scent. it reminds me of your hair on my pillow (your head on my shoulder). how long has it been? too long, maybe... have you ever though of me? i wonder...
boy, i feel pretty bloated tonight; soft and spongy like the pillsbury dough boy, or round and curvy like the michellin man. my chest and my gut having been waging a long war. it's been a heavy eating month here and i'm really starting to feel it. my stomach rests on my belt buckle when i sit down after a big meal: that can't be good. the gut wants a war... and i have to fight back with discipline and a good ' meal plan ' (a fancy word for diet). here are the guidelines:
-cut down on the 3 skins (only 1 lagoon's lunch a week)
-only 1 alcohol night a week
-no deep-fried foods
-smaller portions of rice
-2 salad dinners a week
-2 sandwich lunches a week
-add 4 active days (for gym and kick-boxing)
i'm not going down without a battle, stomach! even with next wednesday's trip to san francisco (mmmm.... seafood....). let's kick some gut, and win the war...
last night i had another towed-car dream. this time i was at work when i got a call from someone saying that my car is about to be towed. why are they towing my honda? i parked in the right stall... i rush out to find out what's going on, but it was too late: the car was gone. great. what's up with all these towed-car dreams, anyway? WAKE.
yes, it's true: i heart suffering and i like to learn the hard way. against my better judgement and the warning of many, many people, i went to maui with 2 'friends' on sunday. the trip took a turn for the worst after haleakala. i don't really remember the last time someone made me feel that bad. i'm sorry to spoil the trip NT, but there's only so much that one can take (and i can take alot of shit). so monday morning, i left the 2 girls in maui and flew home alone relieved (but exhausted). i spent the rest of monday bitching to about 15 different people (i was quite traumatized). i think i got it out of my system now, though. it is better to be alone than to spend time with a bad person. lesson learned? who knows...
i had an updated bodyfat test this past friday. i weighed 165 lbs and measured 17.6% body fat with the 4-site pinch test. a downgrade from last months 16.5%. i'm probably not going to make my goal of 15% by june 1st now. oh well... i will be starting my thai kickboxing classes again soon! that should help things a bit~
tong po! tong po! (remember van damme in kickboxer?)
i picked up a new coffee mug from the maui krispy kreme shop today (it's the one with the logo in the pic). i'm ready for some serious coffee again, cause foam cups can only go so far. and hey: this new cup is even CLEAN! it's a new beginning...
interestingly, upon reflection, i ate three skins today: chicken skin, duck skin, and and pork skin. this was accomplished in 2 meals: lagoons chinese 3 choice lunch (roast duck, roast pork, char shu) on fried rice and another fun helping of KFC extra crispy 3 piece chicken meal for dinner. it was an interesting realization, but sadly a bad step in this whole fitness thing... oh well...
i must be psychic or something... two days ago i dreamed about moving a mini-van in some parking lot somewhere and today i got an email from my boss checking up on his blue mini-van in the parking! he asked us to contact the property managers about his vehicle in the lot because he will be out for a week (and forgot to do so prior). well, at least i don't have to move the van for him and get my car towed~ kinda creepy, huh?
i dreamed that i was cuddling up with YK on a couch watching movies. in the movie, the heroine admits that she had been cheating to the man and had to leave him even though he was a good man. YK started to cry during this scene (cause it really happened to us), and i started to console her. i wiped away the tears that rowed down her cheeks, whispering: 'it's ok, baby. it's ok...' but she kept on crying and i was hurting inside. i felt sad for us, but someone needs to be strong, i guess~ WAKE.
are you a 'steve?' or are you a' stu?'
the '
tao of steve
' was a romantic comedy film that came out in the summer of 2000. it's about a average guy that uses zen philosophy to get the girls and become a cool 'steve' (like steve austin and steve mcqueen) not an uncool 'stu' (like jugghead and gomer pile). so what is the tao of steve? these are the rules:
-rule #1: be desireless (desire is the cause of suffering)
-rule #2: show your excellence (strive for excellence in all that you do)
-rule #3: retreat (we pursue that which retreats from us)
this past month, i've been a complete 'stu' breaking all the rules. i was lustful, i was lazy, and i pursued (sprays on 'desperation' cologne). and this has lead me nowhere (but down). it's time for an overhauling. we got to build a better neko... and this time, he's going to be a 'steve!' let's do this...
neko gets a surprise fat cat from sweet
ms. jumble
! thank you for thinking of me! are you saying that i remind you of a fat pregnant cat? you made my day... :)
last night i dreamed that i was asked to move a mini-van parked in a lot somewhere. i drove to the busy, tight parking lot and found the van. because the parking was full, i left my honda in the driveway and jumped into the van to move it. when i finished moving the van, i went back to get my car, but it was gone! i saw an old lady there and asked her about the car. she said that it was in the road unattended, so she called the tow truck to move it! she then apologized for the confusion and walked away. great~ WAKE.
i must have too much time on my hands. i was mucking around with MSN space via the new MSN messenger 7.0 (a good chat download) and decided to create a '
dreaming-neko too
' twin-neko site. the MSN space is a blogging-for-beginners kinda page that is very user friendly and looks pretty cool. there's less formating flexibility here, but it's good networking. check it out sometime, KT! i'll email you the details :)
i'm still pondering how i'll diverisfy it, but for now please visit me sometime at:
dreaming-neko too
i've got the world's dirtiest coffee mug at my work desk. it's soul is way past redemption. plain hot water would turn into black coffee under it's influence. an aromatic but cruddy kona. it wasn't always this way: we tried to clorox and steam-clean the beast, but to no avail. she was a dirty cup, and she wasn't going to change for anyone. no even me. due to rising health concerns, i was forced to retire the mug permanently from future use. she sits in my drawer now as a coin holder, and my coffee will never taste the same again :(
and dirty mugs on your desk?
i wish you were online tonight, love. i would really love to chat with you. time and distance are so cruel. i wish i was stronger... i wish you knew how much i miss you... have a good night...
i've fallen into a rut and i can't get out. the bottomless trap pf moochers and flakers. i don't know how i got to this place. i was doing so well... living on top of the world, almost married this past winter. it's a sad, sad road. but i guess we all need a hard lesson sometimes.
a moocher is a person that takes, and takes, and takes. they never seem to give back. it doesn't bother them one bit. they'll bleed you dry: money, heart and soul. a flaker is a person that keeps you hoping: then bails. one can only take so much rejection (and i'm use to alot!). flakers string you on and drop you down. i'm not sure which is worst. both leave me exasperated. there's got to be more to life than this... how much can one man take? darn this slow year...
p.s. three cheers to LW for saving the day (from moochers). thanks, man. you really came through~
(call me sick, but) i love cleaning out the lint tray from the dryer after a fresh load. it's so warm, soft, and pillowy. it just peels off the tray like a blue piece of cotton candy. where does all this stuff come from? why do i take so much pleasure in it? why am i actually writing about this? one can only wonder... :)
i've got 'can't-go-out-alone-itis' and it's making me a hermit. when everyone is busy, i get this affliction. i've ran out of coffee partners. this condition is especially bad on a good weather weekend cause it leaves me bitter. the only 3 places that i may attempt to head out alone on a weekend include: after-hours office, coffeetalk, and the gym. i haven't had a good beach day for over 2 months now and i live on an island (the last good beach day was on maui in february!). i've only coffeed at starbucks ward (my old homebase) twice this year since RO left. * sigh * i need to get out more...
have you ever caught 'can't-go-out-alone-itis?' what's the cure?
p.s. how do you like the linus-hermit tarot card?
o yeah! it's chili-frank week again here in the neko house. 11 years of hawaii island living have honed the fine art of quick filling bachelor-food here. chili-frank week starts with a trip to zippy's restaurant (can we call it a restaurant?) for that sumptuous zippy's chili (the secret ingredient is: peanut butter!). buy 2 tubs of zippy's beanless chili (one hot, one cold). next we stop by foodland for the redondo's dinner franks. please don't confuse these with the red hawaiian winners. we only want the best stuff here! back at home, i'll cook up about 2-3 cups of medium-grain white rice. microwave franks. add chili, add cayenne pepper and voila~ it's chili frank time. eat for one complete week (about 3 meals per chili tub). let the feasting begin. bon appetitie!
hello! i just wanted to advertise the dreaming neko guestmap again :) if your reading this (and haven't done so already), please mark yourself on the dreaming-neko guest map sometime when you get a chance . i'm trying to catch up with mister all&sea. thanks a bunch!
p.s. the guest-map is located on the left sidebar. click on the link to open up the map (opens in a seperate window). click on that little pin button on top. click on a location on the map. add name, add comment, pick an icon, pick a flag. and your all done! thanks :)
boy, am i bust~ otokoyama rocks. especially with good company. after a great red lobster mother's day dinner, we celebrated AO's belated birthday at california beach sushi. AO, AM, and neko. since we all ate, we just stuck with the otokoyama sake there. 1 carafe. 1 more carafe. 1 large carafe. 1 more large carge. 1 small carafe. 1 more small carafe. man, we had six carafes of sake tonight! a small carafe = about 8 shots, so i lost count. it was a good sake night and a good conversation night with the boys. happy belated AO. always a pleasure drinking with you...
happy mother's day, mom! i love you so much. i hope to make you proud. i am a reflection of your love and care (i didn't turn out too bad now, did i?). thank you, thank you, thank you...
it's another slow weekend here for the neko. i am sure of this because i am sitting in the office organizing/cleaning my desk on a saturday night. boy, i sure have a lot of junk papers here. it took a good 2 hours to clear-out all the junk papers and sort the folders/drawers. it's so peaceful here on the weekends: just me, starbucks, the music, and wifi. i hope next weekend picks up a bit...
time is life. and as a rule (for long distance relationships: ie. love, family, friends), happy people don't write, only sad, miserable people do. this is because if you're happy and busy doing fun stuff, you don't have time to write. writing is not as important when you're having fun. sad lonely people have lots of time to contemplate their miserable state. they need to reach out. life is cruel like that... but you can't be all that bitter. if a loved one doesn't write you, at least you can be comforted by the fact that he/she is happy and doing well. sadness writes. lonliness writes. happiness is busy (so leave a friggin message...) . don't you think?
p.s. a drunk bitter man is writing this after a few vodka martinis, btw... please forgive him... ;)
at ryan's late night drinks tonight, i realize why i've been down. when the 4 of us went came back from sydney, three of us had somebody waiting for them in honolulu. i was the only one that was alone. 'there's nobody waiting for me here...' it's such a sad thought. why am i even here? i scrambled for my only life-line but she was not there~ i'm on my own. and i need more practice at this. i'm just so use to having 'someone.' a best-friend, a soul-mate, a love, a lover. i've gotten so spoiled. a decade of relationships has erased the memories of what it's like to be alone. i wonder if it's worth killing time here with strange people (users) that don't really care? will i have enough distractions to make it through this period? i really hope so~
i finally got a chance to upload the sydney pics to ofoto today. from 604 total pics to 286 pics uploaded! please check them out here at:
sydney 2005
or click on the quick pix photo of the opera house on the left. have a great weekend!
i dreamed that i was trying to have a chat with CY, but she was kinda ignoring me. when i finally a chance to talk with her i found out that she started going out with my good friend AM (hey, it's a dream) here and no one had the audacity to tell me about it. all this behind my back. AM walks out and trys to explain the situation to me: how i had ignored her in the past and how she needed a good man... blah, blah. but i was too busy walking away and punching/kicking the walls in anger... i thought she stilled cared? why him? why am i always the last to know? WAKE.
background: i woke up at 4am this morning to go to the loo and couldn't get back to sleep afterwards. my stomach was growling and churning. i was feeling quite fat and restless. when i finally fell asleep, i had this strange dream. well, at least it was interesting!
you had to hit the big 3-0 before me and lead the pack with marriage as well... i'm still good for ichiko anytime, buddy. have a great year! cheers~
i was the king in sydney. king-neko ruled the town. he lived big, and had fun everywhere stepping-up to all (female) challenges. unfortunately, i seem to have left him in sydney on my return to honolulu. he must be wandering around the airport aimlessly trying to get home. i left king neko in sydney! * sigh * i could really use him here...
kfc (kentucky fried chicken) is my new comfort food. it used to be coco curry house, but coco is all the way in grungy pearl kai now. so tonight i went to kfc for a little comforting. three pieces of extra crispy saves the night. thank you, kfc...
what are your comfort foods?
i received a graduation invitation yesterday from SM (our past intern). i met her here while she was working in the flight division department. she's such a sweetie. she is graduating this may 27th from embry riddle aeronautical university in prescott, arizona. congrats, SM! your going to make a great pilot! too bad i'll be tied-up in a conference in san francisco on those dates... but cheers to you~
i have a funny feeling in my stomach/heart today and it's not really good. it's a cross between worry and jealousy, and i can't shake it off. 'i'm wondering if CY got my email on sunday cause there's no reply. is she busy with work? did she get lucky at the the bryan adams concert (with backstage passes)? is she mad at me for some reason?' i wonder...
or maybe that huge chinese lunch buffet today at the royal garden restaurant is making me paranoid? oh well...
i went to visit my parents on sunday to show them travel pics and drop of the sydney goodies. some tim tams, some kangaroo jerky, some pins, keychains and a small koala soft toy. my mom missed me so much she made me eat 2 dinners that night! thai beef noodles and rice soup with sides. i got super full and sleepy at coffeetalk afterwards. aren't mom's great? :)
in summary, sydney was a blast! with many ups and a few downs. sitting at doyles (enjoying my over-priced martini), i remember telling my friends that i would really like to come back here one day for a romantic sydney honeymoon. * neko day-dreaming * i could see it now: night walks along the quay. drinks at darling harbor. an evening at the opera. a day hiking the bridge. wine tasting at the blue mountains. but until THAT trip, i've got these 600 pics to remind me of my last fun visit to the land down under. it started with some good travel partners and ends with a dream. cheers~ :)
one of the small surprises in sydney for us was actually the food. it wasn't that great and it was quite pricey. granted that we did stay in a very touristy area, but the value for taste ratio was definitely not there. one bright spot for the dining was the famous doyles seafood restuarant located in the quay area overlooking the harbor bridge and the opera house. i unfortuntately enjoyed it so much that my personal bill came out to US$110! this included a AUS $60 3-lb lobster, a half-dozen oysters, and two AUS $15 martinis. the lobster was just heaven and the views were so romantic. i love the harbor bridge at night.
other good treats included an italian eatery: amo roma in the rocks. i had the linguine vongole there with some excellent james boags beer. we also found a great little gellato ice cream place in the quays. a big disappointment was: wolfies steakhouse (which was recommended by the concierge). the peppercorn sauce was to spicy on 3 steaks, and my prime rib was over-cooked and too leathery, though that victoria bitter beer was great. i still spent a good US $50 there, sadly. for breakfast we went to city extra on the quay for a regular breakfast where my friend got his credit card stolen. for lunch at paddy's market, i ate at a malaysian/singaporean food place, but the dish was pretty average. the fish and chips were good at jackson's with a light hahn beer, but i had some gamey lamb at a greek eatery in darling harbor. even my starbucks coffee had grinds in it! sigh~
sadly, the only thing worst than the average tasting, over-priced food was the poor customer service that we received in sydney. a common occurence at the different shops, attractions and restuarants. i heard that there is a bias against asians here as australia is currently loosening up it's immigration policies, but i did not expect it to be so rampant. the average food and poor service kinda put a kink in the total experience, but sydney is still a very beautiful city that deserves another chance... we just need to find some better eateries! sorry, this is the complaint section here...
there's never enough photos of the sydney opera house here. it's up there with the eiffel tower, the pyramids, and the statue of liberty. it's just so grand and inspiring. we took pics of the the opera house from the rocks, we took pics there at night, and finally on day three: we'll be taking pics there on our opera house tour (AUS $11.50 industry rate). the crowds were there in numbers on the cobble-stoned walkways. i met an attractive new friend on the tour from san francisco. we made our way through 4 theatres, sat through a history lesson, went through the foyer, the basement areas (with the mural) and the exhibition area. a work of art that's still in progress. if i ever come back to sydney for another visit, i plan to attend a symphany or opera performance here. it's such a magical place. a great ending to a great trip~